Due to Corvid 19 all retreats and workshops are suspended.
Northern New Mexico
7-day Fall Painting/Mixed Media Retreat with Majio
September 25th-Oct. 1st 2018
Ojo Caliente Hot Springs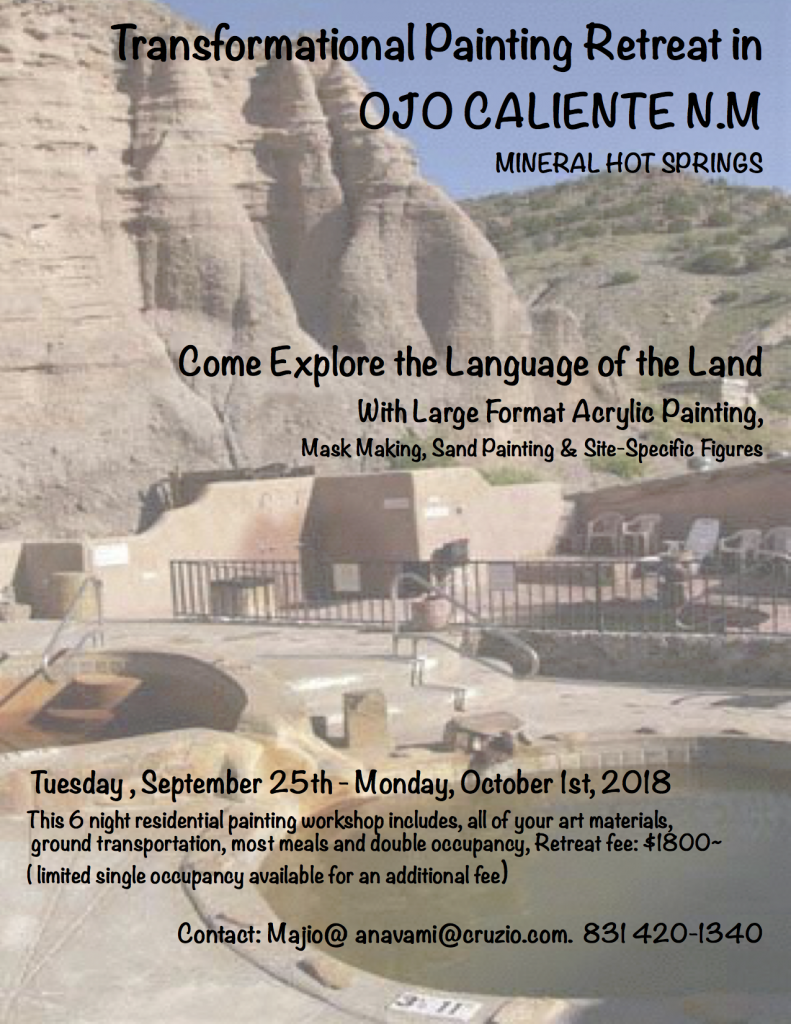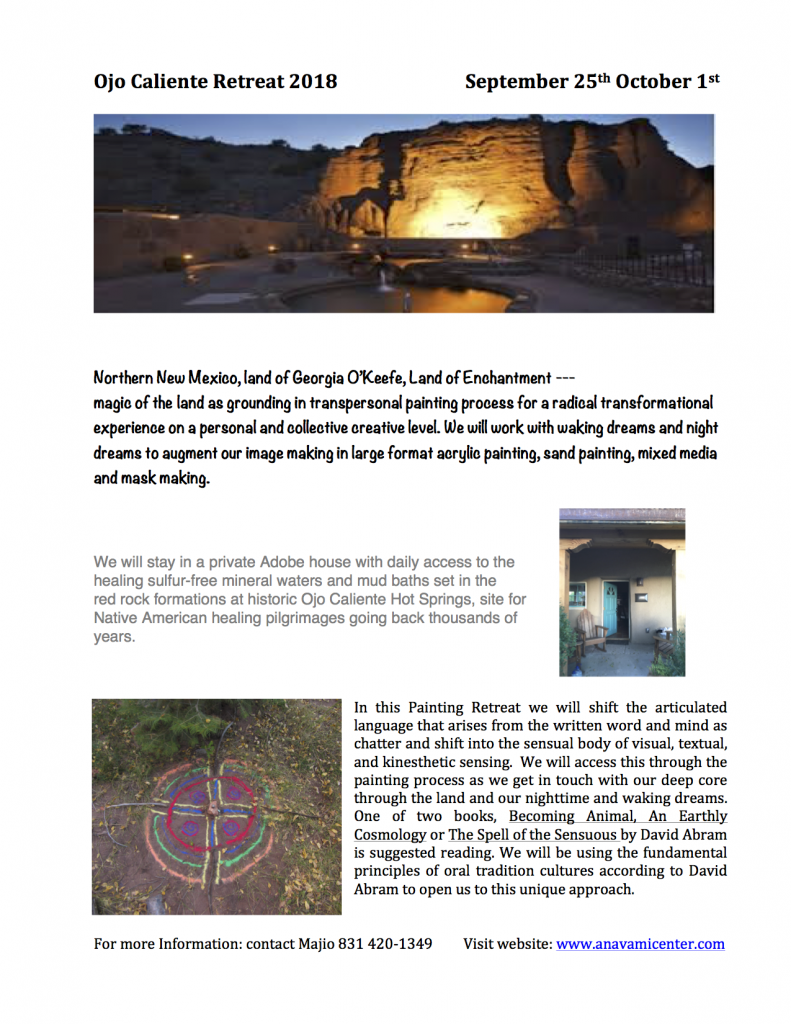 [slideshow_deploy id='135']
9-day Winter Painting/Mixed Media Retreat with Majio
Spring 2019
Costa Rica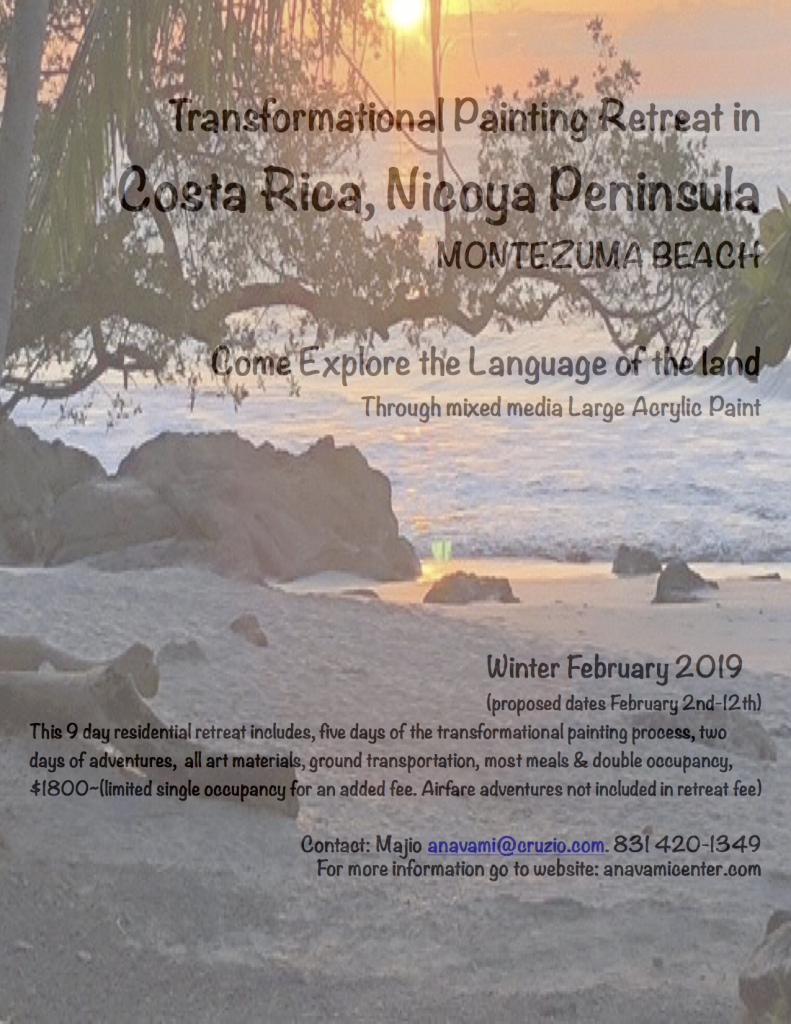 Previous Retreats

Costa Rica
Nicoya Peninsula, Montezuma Beach July 23-August 3
Painting Retreat for rejuvenation & stabilization in the current collective turmoil! $1550 includes retreat fee with materials, lodging, most meals & ground transportation.
Majio is an accomplished artist and teacher with a Masters Degree in Creation Spirituality from University of Naropa. She lived and worked in Japan for 12 years and leads summer tours to Italy and facilitates workshops throughout the year from her studio in Santa Cruz, CA.
Call Majio with any questions or to register.
831 420-1349 anavami@cruzio
anavamicenter.com/retreats-tours