Open Studio Tour October 14/15 & 21/22
Lorrie Blogner is a participating artist in this years Open Studio Tours Santa Cruz County with Majio at Studio Anavami, 2593 Mission St. Ext. on October 14th & 15th 11AM-5PM.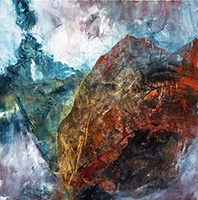 "Inner Trek Outward Bound" My signature piece for this Open Studios expresses how I am currently painting. The relationship to the center of my being with the infinite world surrounding all of us. This is  what propels me to create on a deeper level -Lorrie Blogner
More about Open Studio Tours Santa Cruz County here
Open Studio For Anavami Center is 304 and Lorrie Blogner is 305.
Transformational Painting Circles
On-going Friday Transformational Painting
Large Format Acrylic & Mixed Media Painting 10AM-1PM
In studio with materials $240 for four sessions.
Drop-in $65 reserve your place & pay at studio.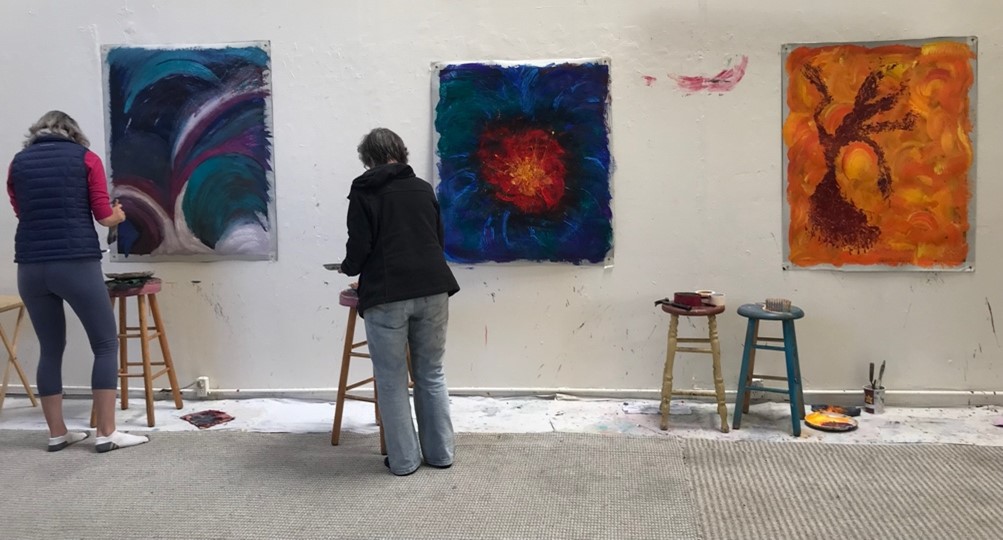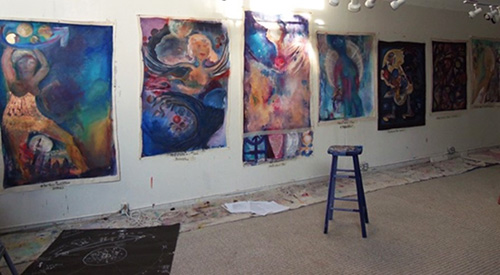 More details on this archetypal journey are here: Transformational Painting
Wobbling the Paradigm Courses
Wobbling the Paradigm Through Marking Session I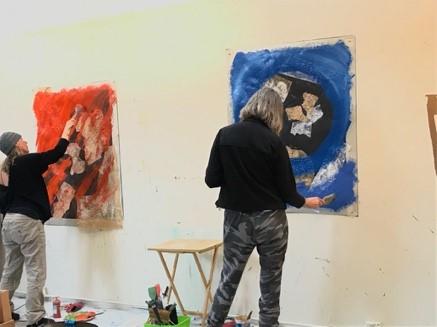 Saturdays 10-1 January, 2024
Call for introductory session in November or December
$240 including materials
Zoom $200
Click Here To Register For Zoom Option
2024: San Miguel de Allende, Mexico and Ojo Caliente, New Mexico USA
Contact Majio if you are interested in either of these retreats.
Email: anavami@cruzio.com
Phone: (831) 420 – 1349