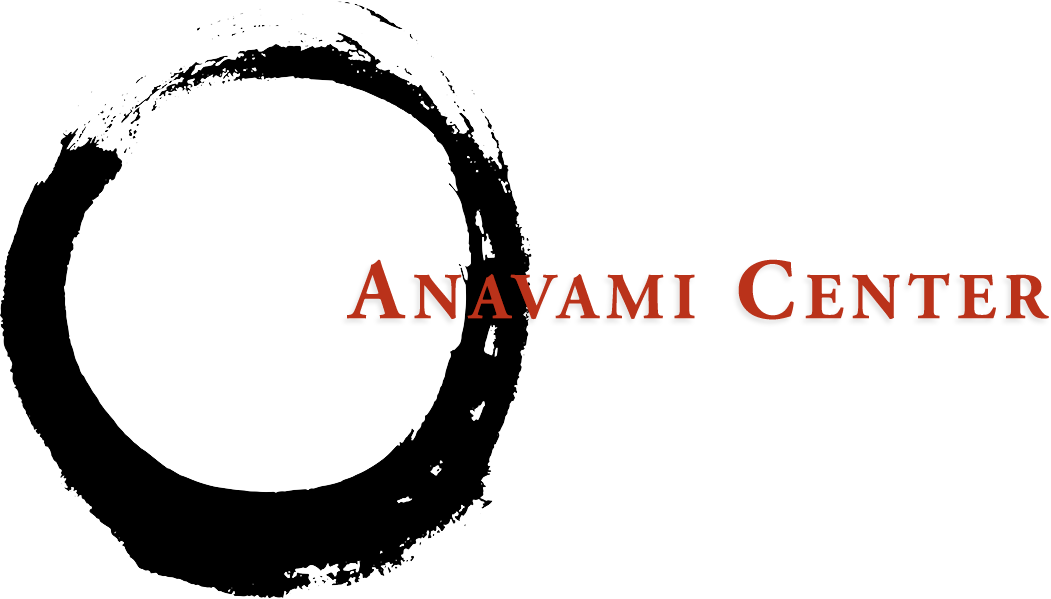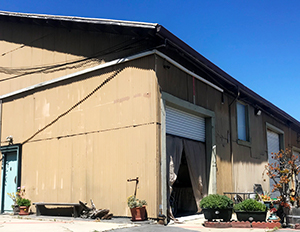 ANAVAMI CENTERis interested in true art that makes an impact as it expands the spectrum of everyday life. Through the art-making process wholeness is experienced by participation for the creators and the audience. The arts are a means of participating in what the Sufis call 'remembering'. To remember is to return to that completeness that we know and create. Artistry is created through 'transrational consciousness', applying reason with vigor, intuition and higher states of consciousness. Co-creating on this level of knowing, calls magic into life and allows one to go toe-to-toe with the logistics of life. We are reminded of who we are.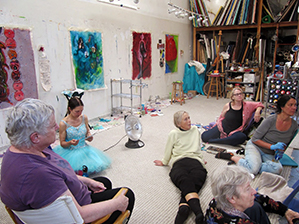 ANAVAMI CENTER allows for participation from near and far through weekly studio art circles with online components. Yearly retreats and seasonal workshops expand the Center beyond the walls of the studio to explore and expand our artistic expression in unique environments around the world. The Center also offers community events including various shows, lectures, book signings and workshops that combine creative process with martial arts, healing modalities, and archetypal work through subjects of the mystery schools like Qabalah and Tarot.
Painting Circles focus on two themes. Transformation Painting works in large format painting exploring personal and collective Mythology using Projective Dreaming Techniques for the creative process. Wobbling the Paradigm blends experiments with basic and nonconventional materials and writings to challenge the consensus reality of a separate self as primary creator and instead allows one to stretch the imaginal and re-master our identification through experience in the relational-field to manifest our wholeness.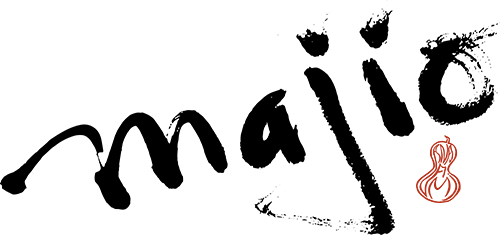 Although Majio is California born, she has spent much time studying and working outside the country- from painting in Madrid and Paris, to living in Mexico, Korea, Taiwan and Japan. She is now living in Santa Cruz as director of Anavami Center, facilitating circles in the studio and on Zoom, as well as hosting seminars in dreamwork, creative process, Transformational Painting and the process of Wobbling the Paradigm. She offers regular retreats to New Mexico and Costa Rica, as well as various quarterly workshops where you can explore your inner Wild Woman, reveal your tactile self, distill your life in a three-line poem or evenfind ways to connect your art investigation to changing the frame of your personal life.
Majio studied art at UC Santa Cruz, has a master's Degree in Creation Spirituality from Naropa University and trained with Jeremy Taylor at the Marin Institute for Projective Dreamwork. Because of her interest in the relationship of the conscious to the subconscious she became a certified Clinical Transpersonal Hypnotherapist. This brought up the issue of how to break out of the everyday trance as much as the motive to create them. Majio taught creative process to art students at Seika Art College in Kyoto which began her inquiry into the role of creative process in inner development as relatedness to community. During this time she was introduced to more immersive practices at Daitokuji, a Zen Buddhist temple complex, that connected her to the traditional practice spirituality through the arts.
Majio has received grants that have enabled her to extend her work and outreach to youth in the Juvenile Criminal Justice System, homeless teenagers and other marginalized groups using art as a means to support the re-creation of personal mythology. She is particularly interested in how art functions in individuals and in the collective. Her Transformational Painting work is based on the assumption that in our authentic self we are all artists and the meaning making process is integrative and essential for everyone if we are to create a sustainable and healthy planetary community. Wobbling the Paradigm addresses the need to change our consciousness, enabling us to solve problems that we have created. The visual arts are a way of opening our consensual reality to more creative and innovative ways of perceiving and interacting with the world.
Artist Statement:

My work helps me to undertake life in a deeper way, not necessarily to understand it, or process it but rather to enter into it outside of language and cultural norms and into intimate possibilities. It is a way of letting image, process and relationship take me beyond the pat boxes that usually come with their agreed upon meaning. My background is as a mixed media painter and monoprint printer but I have been submerged in mark-making for the last few years using marking materials on printing paper collaged with prints, rubbings, random marks and various extensions and interpretations of marking. Adding to these approaches I have ventured into cold wax with oil paint, which has encouraged a layering of marks not possible in other media. Because painting is fundamentally mark-making my painting and printing has taken an interesting turn different from my previous work allowing for less conscious control, more experimentation and deeper access to the psyche.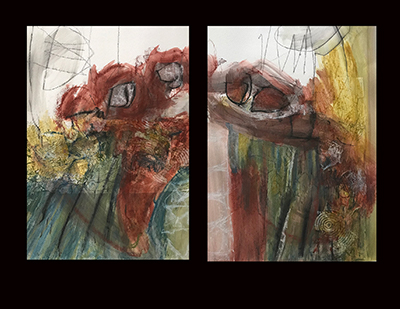 I have come to utilize what I call out-on-a-limb, which is a way of creating a visually untenable, awkward or uncomfortable situation which pushes a response outside of learned strategies. Things, as content and visual depiction, reveal themselves on multiple nuanced levels. My daily practice of haiku augments this way of working in several ways and when successful haiku goes beyond the form of 17 syllables in line three lines of 5,7,5 and instead leads to a leap, or pause or insight. It is similar to a Zen koan, that provokes a perspective beyond habit stimulating the possible meeting of two realities. I invite this provocation into my visual work. Out-on-a-limb invokes something surprising that often can't quite be articulated but seems to build on itself. It requires embracing the confusion of not knowing, which reveals perspectives not considered, activating the participation with the materials. This includes and goes beyond physical place and time with connotations that are not perceivable until they appear. More and more I am sensing my work is more a collaborative endeavor as part of a greater wholeness.